During a proficiency-based physical education graduate level course I taught to teachers in Vermont this past spring, I met incredible physical educators. During one class, one of these incredible individuals, Matt Bristol, shared information about a bike program at his school. I was excited to learn about this program as it was clear they knew what they were doing! Luckily Matt agreed to share information for the blog and he also put me in touch with his supportive principal, Herve Pelletier. Since Matt is new to this school, he thought Herve could provide more background on how the school's commitment to having their students develop bike skills came to life.
I want to thank both Herve and Matt for generously sharing so that others can be inspired and hopefully follow suit. Matt is definitely the type of person I would want to teach my children, and it seems as though Herve is just the kind of person I would want as my school leader. 
Why should you read this post? I'll let the pictures of students at this Vermont elementary school answer this question...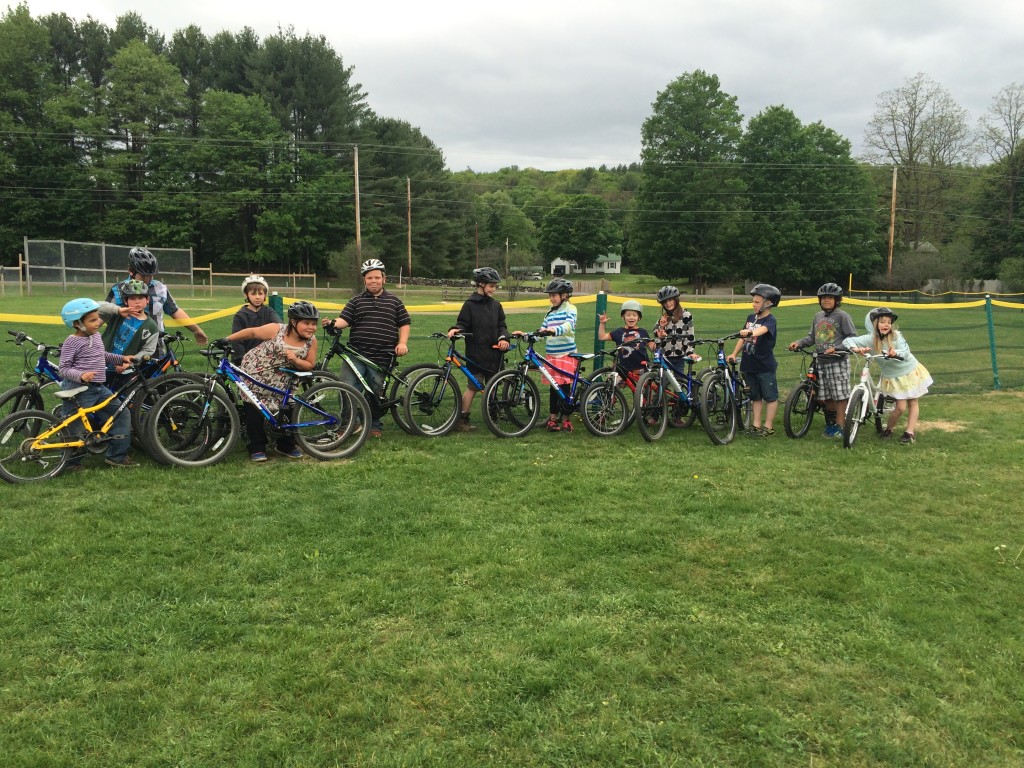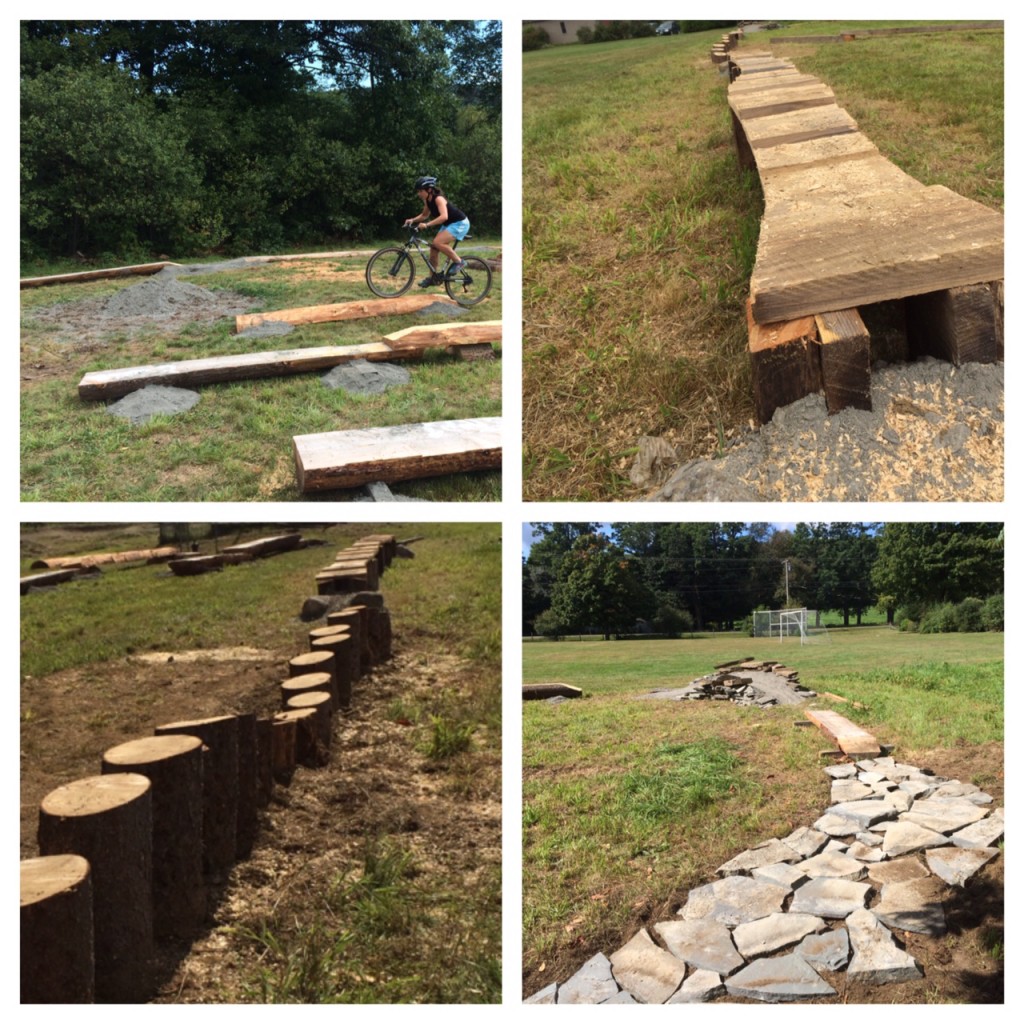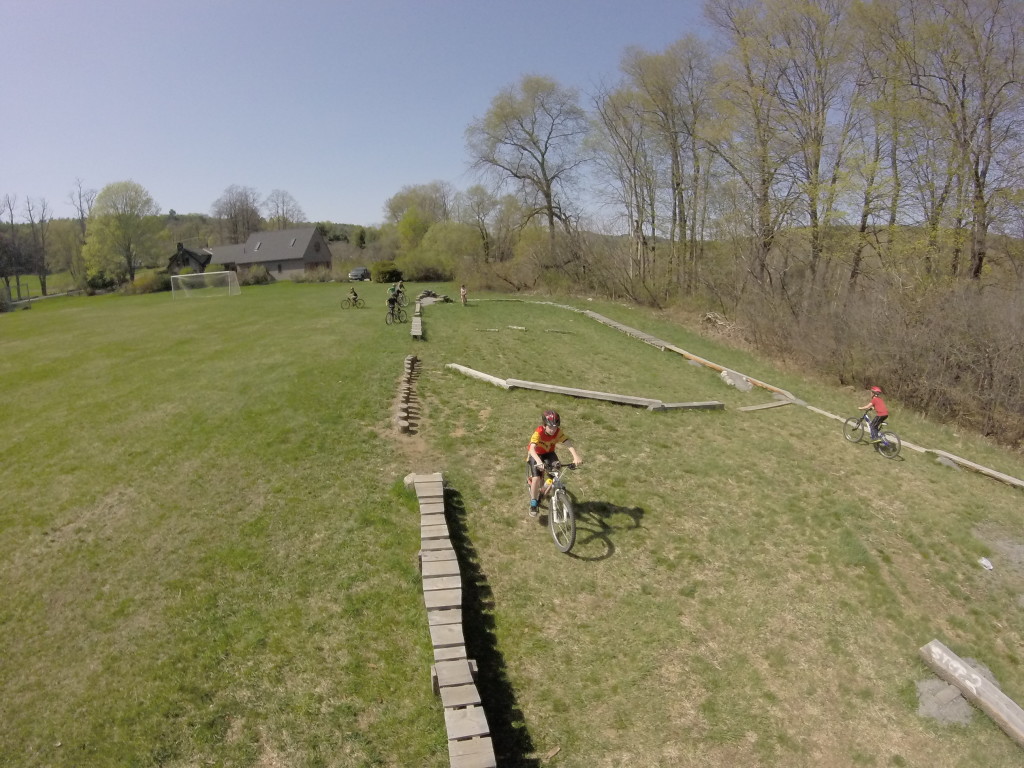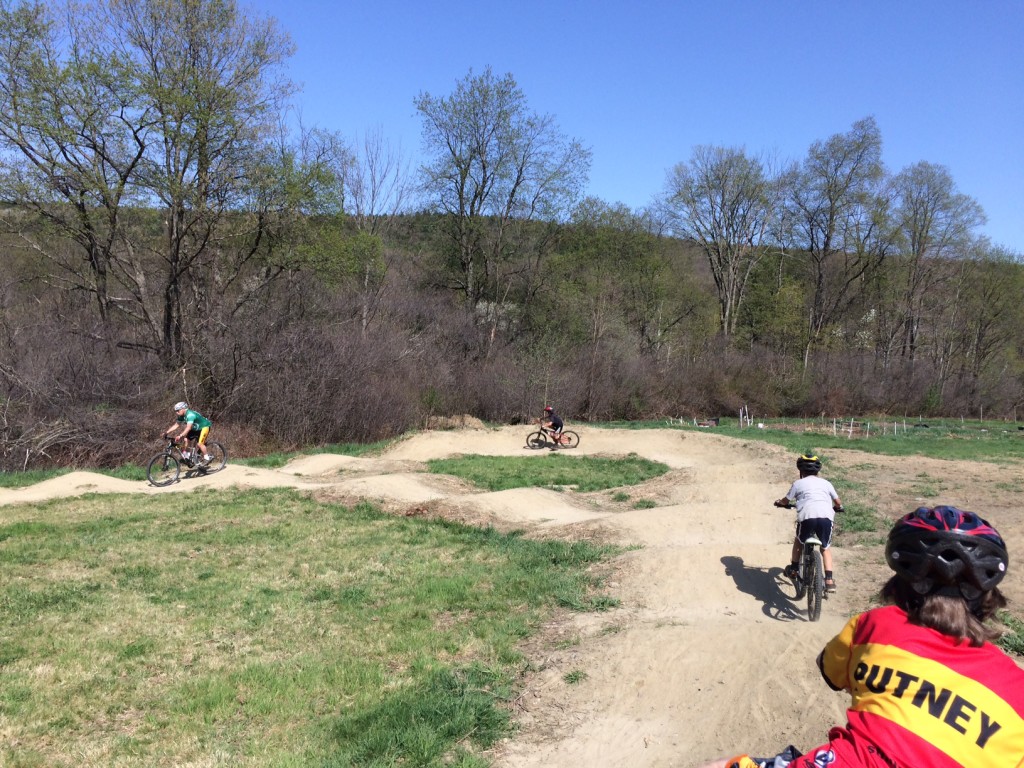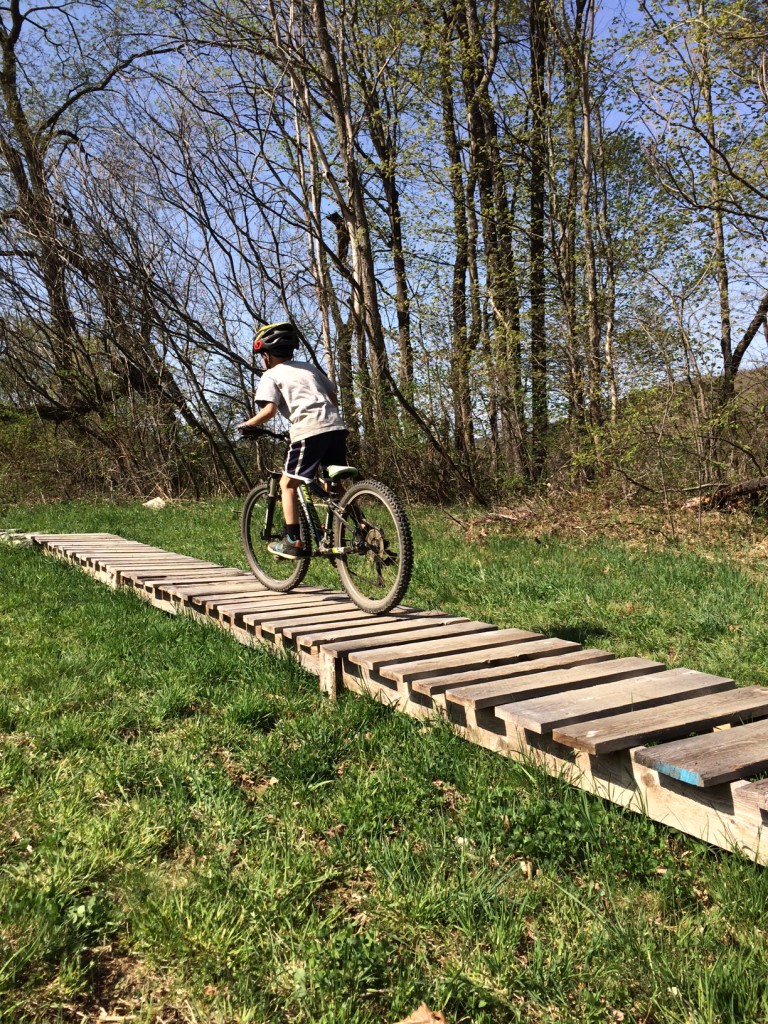 Without further adieu, below are Herve's answers to the questions I sent him. It is my intent that you will become inspired by what this VT elementary school has built and work to providing more opportunities for your students to explore their environment via bicycles.
What motivated you to pursue the bike library and course at your school?
Putney has a long, storied history with cycling, both road and mountain, so it was a natural that the school would offer some sort of after school program for students interested in mountain biking. We're lucky enough to have an age group National Cyclocross Champion (and ace bike mechanic) as well as a former mountain bike racer who volunteer their time to support the kids with the program. Also, we have a former member of the US National Women's Cycling Team on our faculty, who rides with the kids most weeks.
It became clear to me that if we were going to take an egalitarian approach to biking, health and fitness that our kids needed access to the gear that would enable participation, not only during the afternoon program, but at other times as well. We didn't want lack of a decent bike to preclude participation. Therefore, "No bike? No problem!" has been our guiding philosophy. The bike library concept followed shortly thereafter. We've added 10 new bikes, courtesy of a successful fundraising effort, which were sold to us at a hefty discount by our friends at the West Hill Shop in Putney, and have had a number of donations, both of funds and bikes. Students can "check out" a bike at any time, with adult supervision, and use it during the day or after school as part of our program. This has been particularly effective with a number of our kids who need "brain breaks" during the day. We have a few "experienced" bikes that we lend on a longer-term basis, and the expectation is that the bike comes back into the rotation once the current user outgrows it.
Who built the course?
The pump track was built by Brooke Saatchard of Sinuosity. He's a young guy, and a big time mountain biker himself. The skills park was designed and built by Bill Salmon, a friend of mine who is the former director of the Grafton Ponds Nordic Center up the road in Grafton, VT. One of our parents is a forest manager - and a mountain bike and Cyclocross racer himself - and he donated all the materials for the skills park.
How did you raise funds?
We used some funds for the track and skills park from our budgeted funds for planned improvements and landscaping/lawn care. Both Brooke and Bill gave us great prices, as did the supplier of the material for the pump track, Bazin Bros. The funds for the new bikes and helmets were the result of fundraising, primarily our fall community supper, which raised almost $2500 for the cause.
How much did it cost?
The total cost for the pump track and skills park was around $4000 or so, thanks in large part to so much donated labor and general good will generated by the concept.
How many students does it serve?  
We have a total PK-8 enrollment of about 175. All students 2-8 have access to the bike program in one form or another. We're going to work in some balance bikes for the youngest students as part of their routine circuit training stations that they run through in physical education, and older kids can hit the pump track and skills park during lunch or after school. We also have a wellness room that has a number of apparatus, dumbbells, fitness balls, sensory gear, a couple of spin bikes, HD TV for video, etc. In addition, many community members have come by for a few laps around the track or a skills park session. Our setup has generated a certain amount of "buzz" in the mountain community, both local and beyond.
Did you have volunteers help you?
Yes, we did. Aside from the folks I've already mentioned two of our parents who have heavy equipment came by on a Saturday to lend a hand when Brooke was moving around some earth in order to rough in the pump track. On another Saturday we had about a dozen volunteers come by to help "assemble" the skills park.
What stakeholders were eager to come on board?
Well, this is a pretty strong, supportive community in so many ways, and so when we let the word out that we wanted to go after this the offers of help followed. Jim Sweitzer of the West Hills Shop who is heavily involved in the biking scene here, has been instrumental in supporting our efforts as well. In addition, we had a number of parents offer their expertise and support. Our school board was 100% behind our efforts, which is immensely important. I am happy to say I've had several other schools interested in our concept contact us, take a tour, etc.
How has the response been from students, faculty, and community/parents?
So far the response has been great. We're a school that places great emphasis on physical, social and emotional health, and this is but one small contribution to our overall wellness efforts. We have a very active farm to school program, a gorgeous, expansive school garden, a 162-acre school forest, and small, but growing, number of fruit trees in our little orchard. This year our faculty focus has been on the promotion of mindfulness, for adults and kids alike, so our bike program is one piece of a much larger strategy that involves lots of folks at different levels, and the support has been universal.
Any future plans related to this?
Only to maintain our overall approach to wellness for our students, our faculty, and our staff, and by extension, the community beyond the walls of our school. At Putney Central we're striving to support a comprehensive program for everyone, and our bikes and parks are  important parts of our overall approach. We're currently talking about building a couple of traversing walls outside on our playground, and are in initial conversations about constructing a number of fitness stations that might constitute a fitness trail of sorts, following the perimeter of our campus. Oh, and to get more bikes!
NOTES from Amanda: 
Last year, I led a provincial-wide feasibility study for the province of Nova Scotia's Department of Health and Wellness. Through the process I learned of some great organizations and resources. Here are a few, but this list is FAR from exhaustive. I welcome you to add to this list in the comment section below.
Physical and Health Education Canada has a free bike resource, Guide to Ride for students in grades 4, 5, & 6. 
If you live nearby in the St Louis area, be sure to get to know the good folks at Trailnet. They do amazing work! 
Making Tracks is a wonderful active transportation program that includes biking. The great people at Ecology Action Center in Nova Scotia will be sure to answer questions you might have.
For one of the most inspiring organizations I have ever learned about, visit the Aboriginal Youth Mountain Biking Program. 
Conclusion
Sure bikes require some maintenance and some funds to purchase, but don't let that discourage you! Bikes help people who can't afford a car to gain employment, bikes help the environment while helping one's health, bikes help people set and attain goals, and bikes help people develop friendships with others. Please share how you use bikes in your physical education, after-school, or in your community recreation offerings in the comment section below!